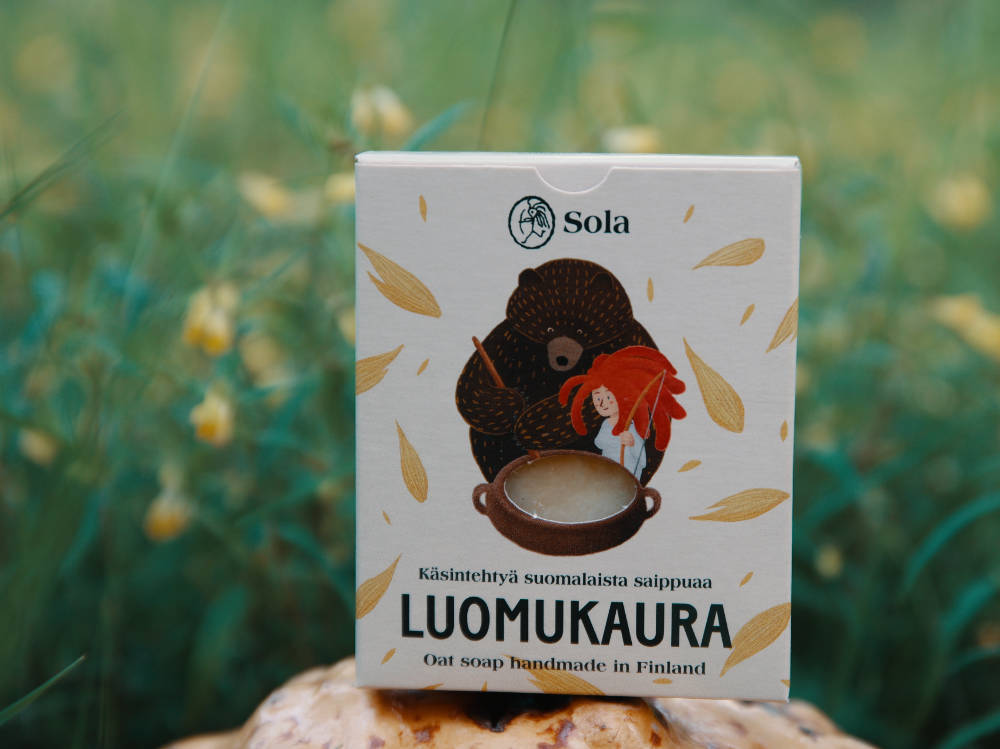 A wise woman Elder appeared in Solakka's dream commending her: Eat oats!" So every day she partakes in eating oats, even drinking oat milk and washing herself with oats. These extraordinary oats grow during the bright Finnish summers are said to be the best in the world!

Organic oats, organic coconut oil and pure, Finnish cold-pressed rapeseed oil make a distinguished soap of yellow colour. This is a mellow oat soap for relaxing body and mind.
Odourless and vegan natural soap with Finnish organic oats. This mildly peeling soap creates a lovely creamy foam.
Weight 60g
Organic rapeseed oil*, water*, organic coconut oil, lye, organic oats*. *Grown/made in North Karelia or Finland.
Bio brassica napus oil*, aqua, cocos nucifera*, sodium hydroxide, avena sativa*. *Certified organic source.